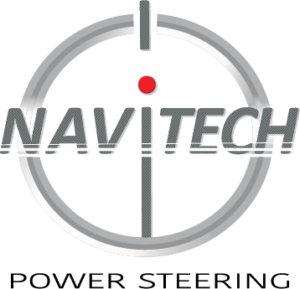 Ultraflex has combined Electronic Power Steering (EPS) used in automotive industry with the latest mechanical steering helms and Mach 90 high efficiency steering cable to deliver unprecedented performance in boat steering.
Perfectly silent, the system draws minimal power and is very easy to install.
NaviTech™ also has Integrated System Monitoring (ISM) which detects the number of cycles and notifies the end user if the cable needs to be changed.
For specific applications Ultraflex can use programmable software to meet specific performance targets of boat builders.
• Automotive steering effort and response
• 100% Balanced steering – Port to Starboard / Starboard to Port
• Silent Operation
• Monitoring software with integrated cycle counter, for a correct cable replacement.
• By haptic feedback on the wheel,  the system is able to signal anomalies, such as:
-Excessive cable load
-Stuck cable alarm
• Field tested for over 3 years
• 16 Nm of assist torque capability
• Consistent steering assist through all vessel speed ranges
• 10 – 15 Vdc
• 8 – 15 A nominal current during steering maneuvers
• Supplied with 3 m (10 ft) electrical harness. It needs a 40 A fuse (to be ordered separately).
• Validation for Marine application is per CE, ABYC P17, P27, and ISO 25197
• NMMA Type Acceptance Completed